Fattening cattle with corn changes the lipid balance and is clearly not the natural diet for a grass eating cow. In Simple change in cattle diets could cut E. coli infection researchers have found that when cattle were fed hay or grass for just five days before slaughter, much less E. Coli cells were present in the animal's feces and virtually all surviving E. coli bacteria were not acid-resistant and were killed by human stomach acid.
#1) If you're not careful, this type of diet can get expensive. But as we know, with a little research, we can make eating healthy incredibly affordable. Admittedly, while I recommend eating organic fruits and veggies, free range chicken, and grass-fed beef whenever possible, these products can be a bit more expensive in conventional stores due to the processes needed to get them there.
Take 30 days and give it a shot – cut out the grains and dairy, start eating more vegetables and fruits, eat more humanely raised and non-grain fed meat, cut out the liquid calories and sugar, and see how you feel after the month is up. If you're analytical and want numbers to use in your final verdict, get your blood work done at the beginning and end of the month.
Followed this diet, lost 15 pound, back to my high school weight. My weekly migraines stopped. My 20 year back pain from herniated disk, tennis elbow and old motorcycle accident knee injury all stopped hurting. All I have to do is eat a pizza or sandwich if I want the pain back. Also I generally feel better and have more energy. It is not easy because pizza and chips an salsa and deli sandwiches all taste great, but it is worth it and not that hard to make the food amazing it about choices. Oh and I have three kids. One had ADD, another migraines and two bad acne, on this diet all cleared up. To get political for just a minute. If you read this and watch movies like Corn King, and In Defense of Food you will find that corn is a major source of the heath issues in our country, yet the government subsidizes the growing of corn, leading to 30% of American's being Diabetic or Pre Diabetic causing healthcare costs to sky rocket and now they what to fix health care, how about stop paying farmers to grow poison and direct them toward growing Paleo friendly foods. Try this for 6 months hard core and notice your ailment fade. Like I said, if i want a headache, I just need to eat a pizza or drink a beer. Oh one other thing, don't for the masses of "gluten free" junk food like cookies etc. These are just made of corn instead of wheat and are not paleo. Sorry but all cookies are junk food. Eat real food, you will be amazed.
I am not over weight. I am quite small actually. Maybe just need to tone up. I have severe fibromyalgia. After my doctor and I have done tons of research and learning more and more about it we found that I need to cut out a bunch of stuff that I consume to help lower my inflammation, exhaustion and digestive problems. Very frustrating. After more research I have learned that the Paleo "diet" is pretty spot on to how I know have to eat. I am so grateful to have a guidline to follow and not doing this alone. I am tired of being in chronic pain everyday all day. Along with other things I am doing to help my body be restored Paleo sounds to be a promising adventure. I'll make sure to post after a month or two to tell you if my heath has improved. Thank you for putting the extra effort into putting out the information for us.
The etiology of most eating disorders can be exceedingly complex, but nearly always involves significant key nutrient deficiencies. You may well benefit from the quality nutrition you will receive through this dietary approach. However we strongly advise that you seek help and support from a knowledgeable healthcare professional familiar with your personal circumstances before you embark upon this program, and also to have that professional closely monitor your progress throughout the program.
The Stone Age Diet: Based on in-depth studies of human ecology and the diet of man by Walter L. Voegtlin. This was self-published back in 1975. Only a couple hundred copies were printed and distributed to friends and relatives. No one knew the book existed until some years later. In no way is he the father of the paleo diet. It is impossible to purchase. Apparently his descendents are planning a reprint, though the book is poorly written and not based upon factual anthropological information that even was available then. We have put up his Functional and Structural Comparison of Man's Digestive Tract with that of a Dog and Sheep. And a PDF can be found here.
Hey, great recipe and site!! FYI, The Paleo Kitchen cookbook has a mayo recipe that is SOOOO much easier…you take 3/4 cut oil of your choice, 1 egg, lemon juice(1 tsp I think), and 1 Tbsp Dijon mustard, place them in a tall, narrow container, and use an immersion blender! Start at the bottom and move the blender upward as the ingredients emulsify. I had quit making my own mayo because the other way was SO time consuming and mine never seemed to come out right, but this version is pretty fool-proof! I use grapeseed oil because the olive oil is a bit bitter for me.
In William Calvin's The Ascent of Mind, Chapter 8 he discusses why he thinks that the Acheulian hand-ax (the oldest of the fancy stone tools of Homo erectus) was really a "killer frisbee." He argues that natural selection for throwing accuracy, which requires brain machinery, is the evolutionary scenario for bootstrapping higher intellectual functions. There are many more articles about evolution and human development throughout William's extensive site, though much of it these days is on climate change.
A strict paleo diet does not allow dairy products because hunter-gatherers did not milk cows. Some paleo dieters say dairy is OK, especially if it is grass-fed because grass-fed butter, for example, has more omega-3s. Fermented dairy products are also OK for some paleo eaters because they have a lower content of lactose and casein, the two concerns paleo dieters have with dairy.
The paleo diet (also nicknamed the caveman diet, primal diet, Stone Age diet, and hunter-gatherer diet) is hugely popular these days, and goes by one simple question: What would a caveman eat? Here, we explain what the paleo diet involves, its pros and cons, and, ultimately, what a modern person needs to know to decide whether or not to take the paleo diet plunge.
Eat Like a Dinosaur: Recipe & Guidebook for Gluten-free Kids by Paleo Parents. The Book is a colorful children's story describing the paleo diet, chock-full of recipes without grains, dairy, soy or refined sugar. For those with food allergies, the top 8 allergens have been visually marked on each recipe for children to self-identify recipes that may contain eggs, nuts, fish, or shellfish. Published March 20, 2012.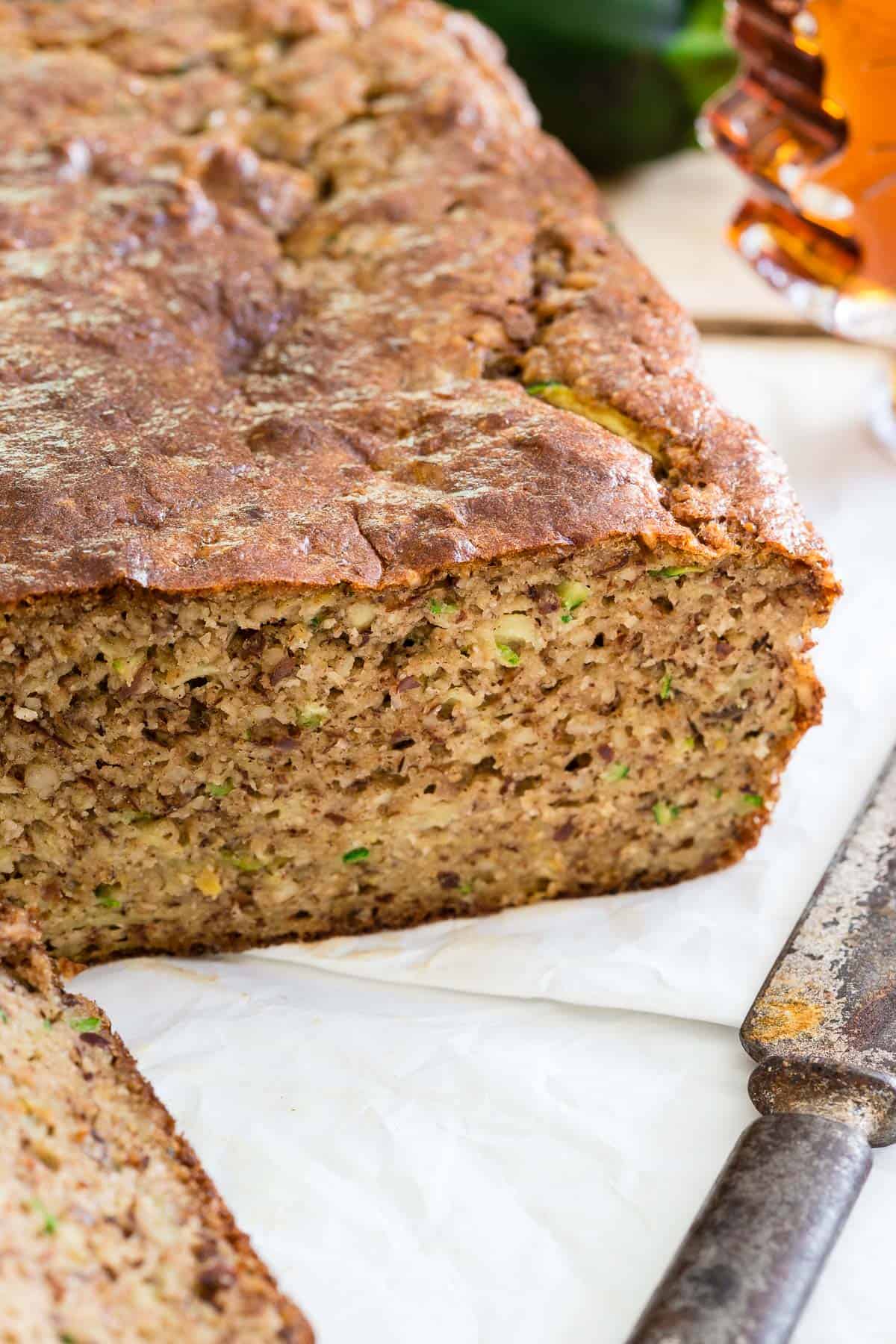 The Vibram Fivefingers KSO Trek is a more rugged version of the popular KSO. Made from K-100 high performance kangaroo leather, the KSO Trek boasts extreme strength for excellent durability; amazing breathability; perspiration resistance to prevent sweat damage and prolong shoe life; and features MicrobloK anti-microbial treatment. These Vibram shoes are made for rugged outdoor use, providing grip and traction over a variety of surfaces. Additionally, the individual toe pockets separate and strengthen toes to improve balance, agility, and range of motion; while the thin EVA midsole and Vibram Performance rubber outsole allows your feet to move the way nature intended. The Vibram FiveFingers KSO Trek Shoes are perfect for light trekking, trail running, fitness walking, and travel.
Origins and Evolution of Human Diet was an academic web site at the University of Arkansas devoted to discussion of evolution and the human diet. They had good articles on the conferences link. Here is one from the archives: Boyd Eaton's Evolution, Diet and Health which argues that current w-6 : w-3 imbalance together with absolute dietary DHA intake quite low in human evolutionary perspective may be relevant to the frequency of unipolar depression.
Alex Nella selects redbor kale, Swiss chard and curly green kale — some of his favorite "super foods" — from UC Davis Health System's weekly farmers market. Nella counsels children and their families on healthy eating as the lead dietitian in pediatric specialty clinics. He also offers food-choice tips to faculty, staff and students in the UC Living Fit Forever wellness program.
Sustainability is an important tenet of the Paleo diet, meaning that this is a way of eating and living that you can commit to and maintain for your entire life.  This means that you have the flexibility to experiment with your own body to discover what is optimal versus what is tolerable, to find what works best for you and fits into your life for the long term. For some people, flexibility is achieved by following an 80/20 rule (or a 90/10) rule, which means that 80% (or 90%) of your diet are healthy Paleo foods and the other 20% (or 10%) are not.  Many people find that they are healthiest when their 20% (or 10%) continues to avoid the most inflammatory foods such as wheat, soy, peanuts, pasteurized industrially-produced dairy, and processed food chemicals.
The Soft Science of Dietary Fat is a summary of an article in Science Magazine reporting that mainstream nutritional science has demonized dietary fat, yet 50 years and hundreds of millions of dollars of research have failed to prove that eating a low-fat diet will help you live longer. In fact, there are good reasons to believe high-carbohydrate diets may be even worse than high-fat diets. Here is the text from the original article by Gary Taubes.
Eat Like a Dinosaur: Recipe & Guidebook for Gluten-free Kids by Paleo Parents. The Book is a colorful children's story describing the paleo diet, chock-full of recipes without grains, dairy, soy or refined sugar. For those with food allergies, the top 8 allergens have been visually marked on each recipe for children to self-identify recipes that may contain eggs, nuts, fish, or shellfish. Published March 20, 2012.
We love the idea of using thinly sliced apples as a cracker substitute for tuna salad. You still get the crunch but don't need to go hunting for Paleo-approved crackers. Plus, avocado helps the tuna taste creamy without any mayo, and lemon juice and olive oil keep it from being too dry. Make this for lunch or a quick dinner on a night when you're really not feeling like cooking.
We are especially mindful of the commonality and seriousness of food intolerances and allergies. Our recipes and dietary guidelines can typically be modified to accommodate most issues. That said, the Paleo way of eating is naturally, and rather automatically, in alignment with human genetic design and is one of the least likely dietary approaches to generate or aggravate typical food sensitivity issues. In short, you've come to the right place! However we still strongly advise that you consult your healthcare professional before introducing any changes to your diet or exercise regime as there still may be foods included within our program that you are currently intolerant or sensitive too.

A Paleo dietary approach, like The Paleo Way program, generally provides greater nutrient density per calorie and is additionally extremely satisfying in smaller amounts. Both of these benefits are especially helpful for someone having had this type of surgery, as you are less likely to develop nutrient deficiencies and also less likely to eat to excessive fullness on this program. You could blend many of the recipes if need be, however once again we strongly advise that you consult your qualified and knowledgeable healthcare professional prior to commencing the program. And if doing the program having previously had gastric banding (or similar), we'd recommend you be properly monitored by your healthcare professional who is aware of your condition.
The Paleo diet is the healthiest way you can eat because it is the ONLY nutritional approach that works with your genetics to help you stay lean, strong and energetic! Research in biology, biochemistry, Ophthalmology, Dermatology and many other disciplines indicate it is our modern diet, full of refined foods, trans fats and sugar, that is at the root of degenerative diseases such as obesity, cancer, diabetes, heart disease, Parkinson's, Alzheimer's, depression and infertility. – Robb Wolf
Similarly, it is never too late to improve the quality of your nutrition and health. For those mature-age tribe members, if you have a specific health condition or physical limitation it is important (and we strongly advise) to consult with your trusted and knowledgeable health care provider and be regularly monitored to ascertain your results. Nevertheless, it is never too late to improve the quality of your nutrition and health. As we age, the nutrient density of our diets should change but is always just as important as it is at any age. A Paleo diet will generally support every organ and system in the body; including the brain, cardiovascular, endocrine, immune and digestive - all of which tend to become compromised as we age in today's world.